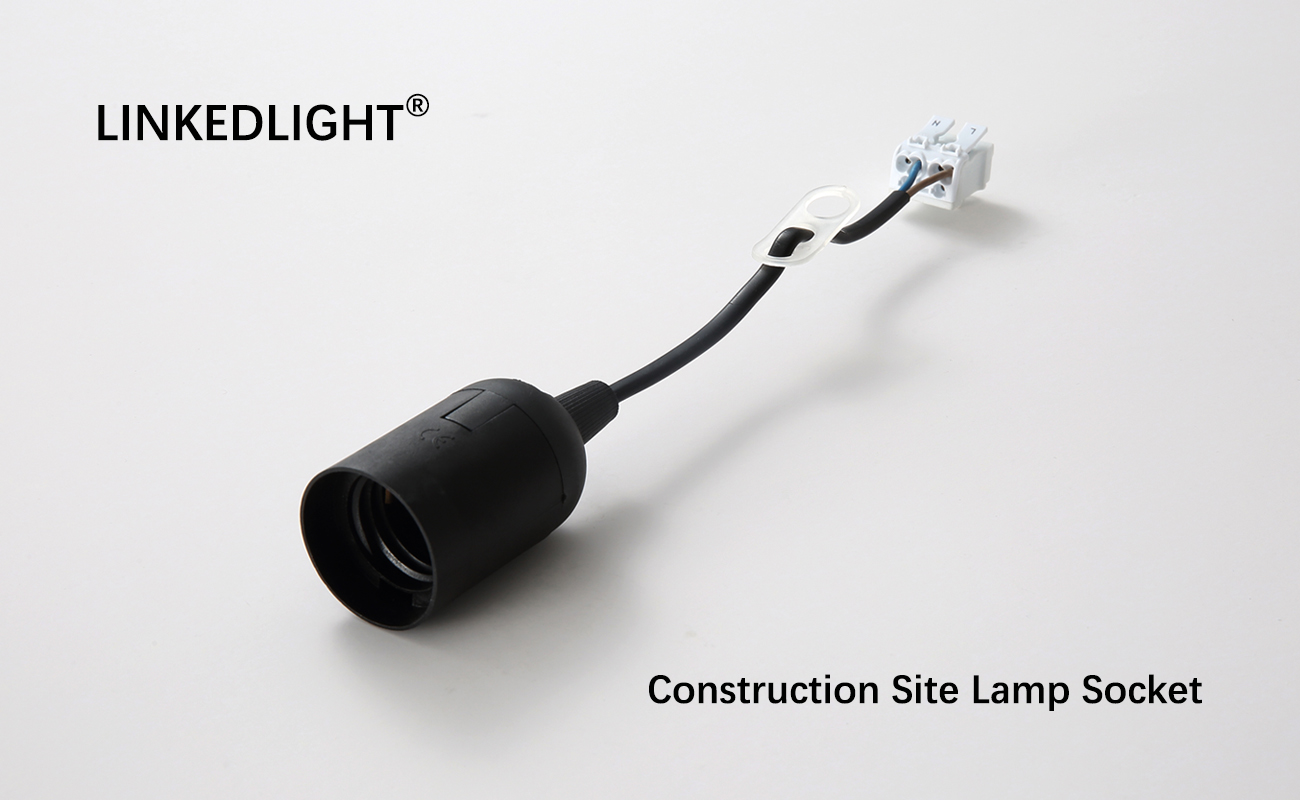 LinkedLight Construction Site Lamp Socket product series is the ideal for lighting during renovation work, in the construction phase or on construction and renovation sites. They are also the best choice to be used in the cellar or attic.
This product is including the following components:
E27 Plastic lamp socket
2x0.75mm² flat cable=20cm
With screwless 2 pole terminal block
With hanger strain relief for additional securing to the ceiling.
You can easily mount the socket on the ceiling.
Click here to find out more product series.