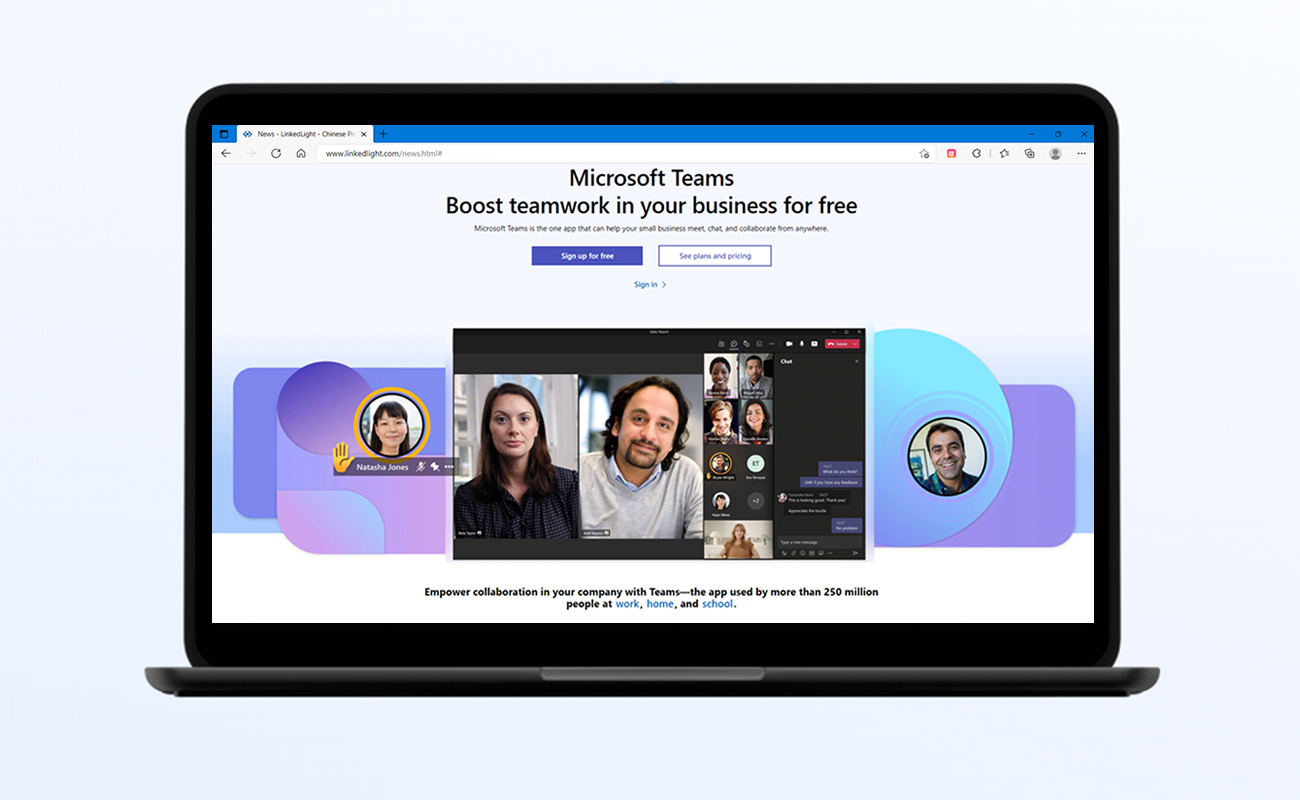 As a result of the global pandemic, Many overseas customers are unable to visit China and its supplier partners,During the past epidemic, LinkedLight has always adhered to the principle of openness, understanding and mutual benefit with customers and partners, and made active exploration on the basis of enhancing mutual understanding and trust, and achieved exciting results.
Just as LinkedLight business philosophy advocates, Long-term business partner relationship must stand the test of time, Withstand all the uncertainties of the challenge, Based on the above concept, we launched the TEAMS meeting system in full swing with our influential clients.
Video Visits from Customers, Live Video of the factory tour, New Products Video Release, Video Conferencing,Video Order Progress, Video Product Delivery, We have actively promoted in these aspects and acted as the industry leader, Continue to create business experiences that exceed our customers' expectations.
Welcome all the customers and partners, together with us to enhance our mutual understanding and go beyond the impact of the epidemic, make our business cooperation anywhere, anytime.